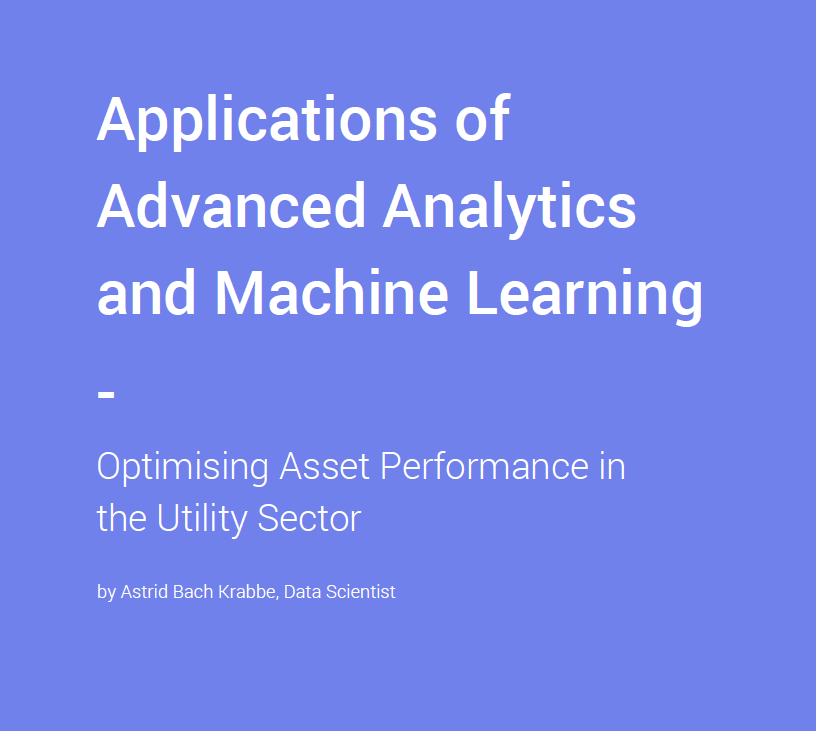 01 – White Paper 2019
In our new white paper we demonstrate how utilities can evaluate and reduce risks relating to their assets with our data|APEX solution. Read the full version here.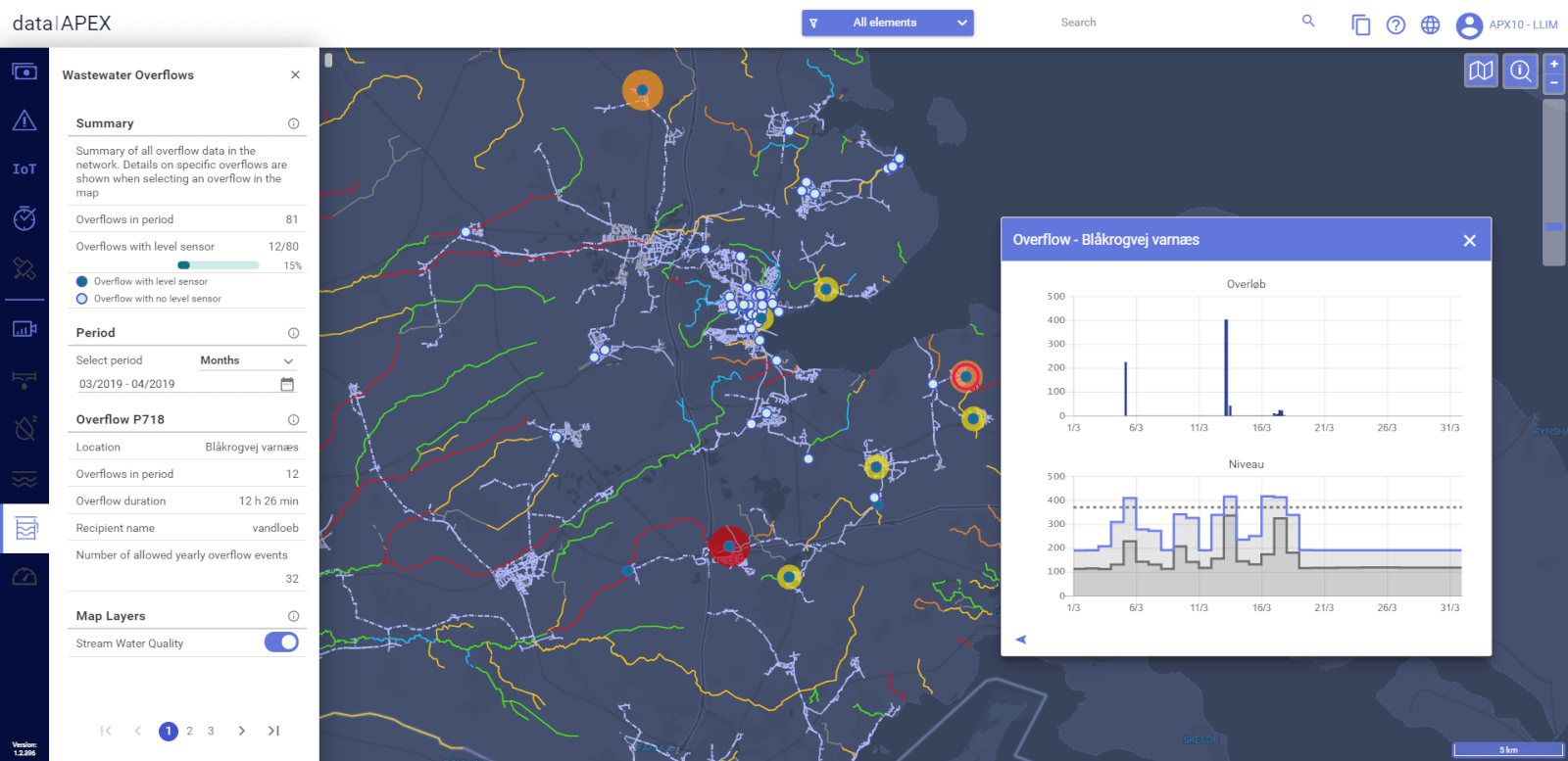 02 – New module released: Waste Water Overflow
You can now get an overview of waste water overflows and how it impacts the environment with our latest analysis module.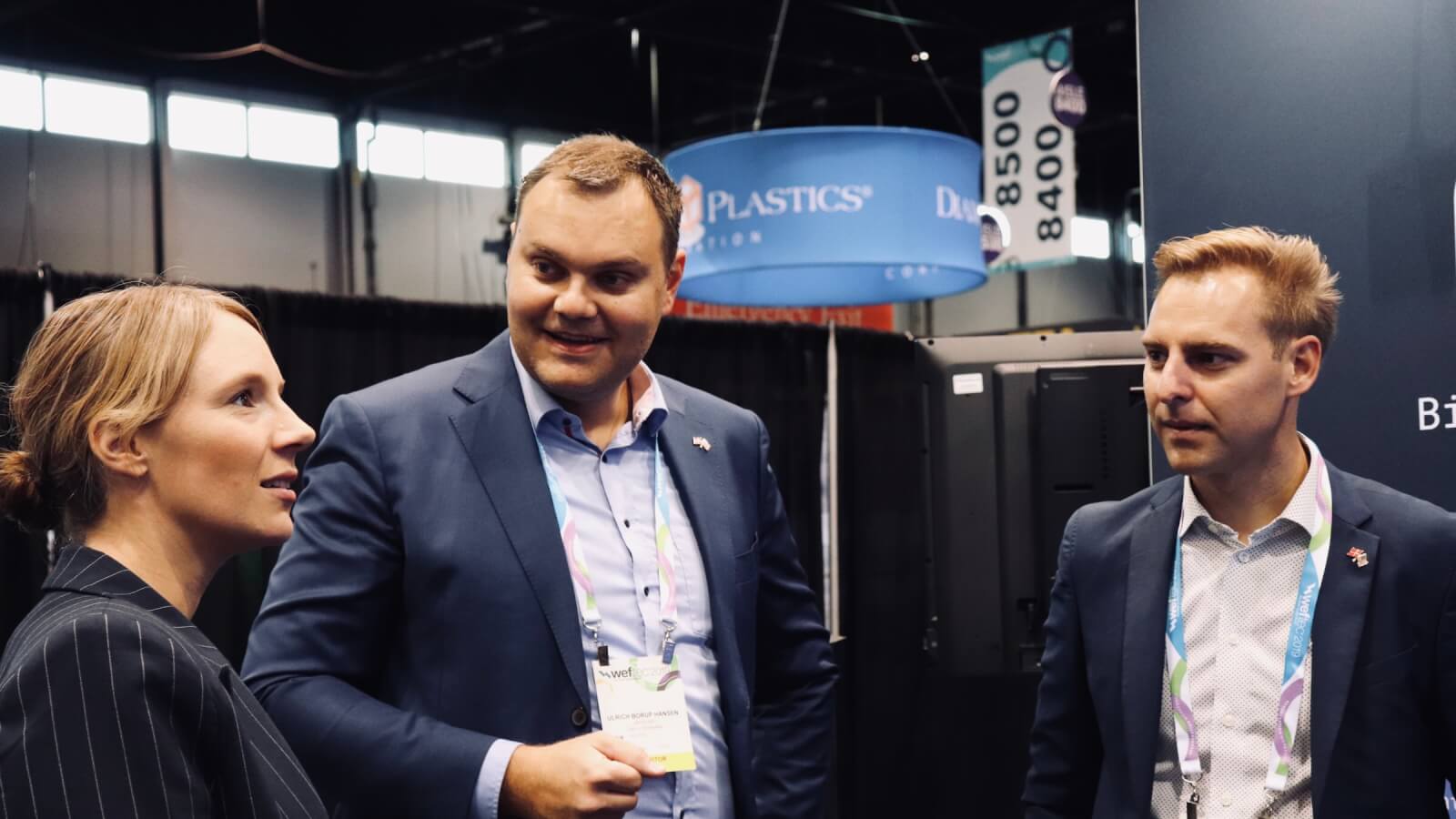 03 – Big data talk at WEFTEC19
We had an interesting conversation with the Minister for Environment of Denmark, Lea Wermelin, about how we help utilities make optimal decisions to overcome climate change challenges.

04 – Webinar om overløb
Den 23. oktober 2019 afholdte vi et succesfuldt webinar om overløb, hvor vi præsenterede vores analysemodul i data|APEX-platformen. Se eller gense webinaret her.

05 – Partnership with Unisense
We are delighted to announce that we have integrated Unisense's latest innovation, The SulfiLogger™, in our big data analytics platform data|APEX.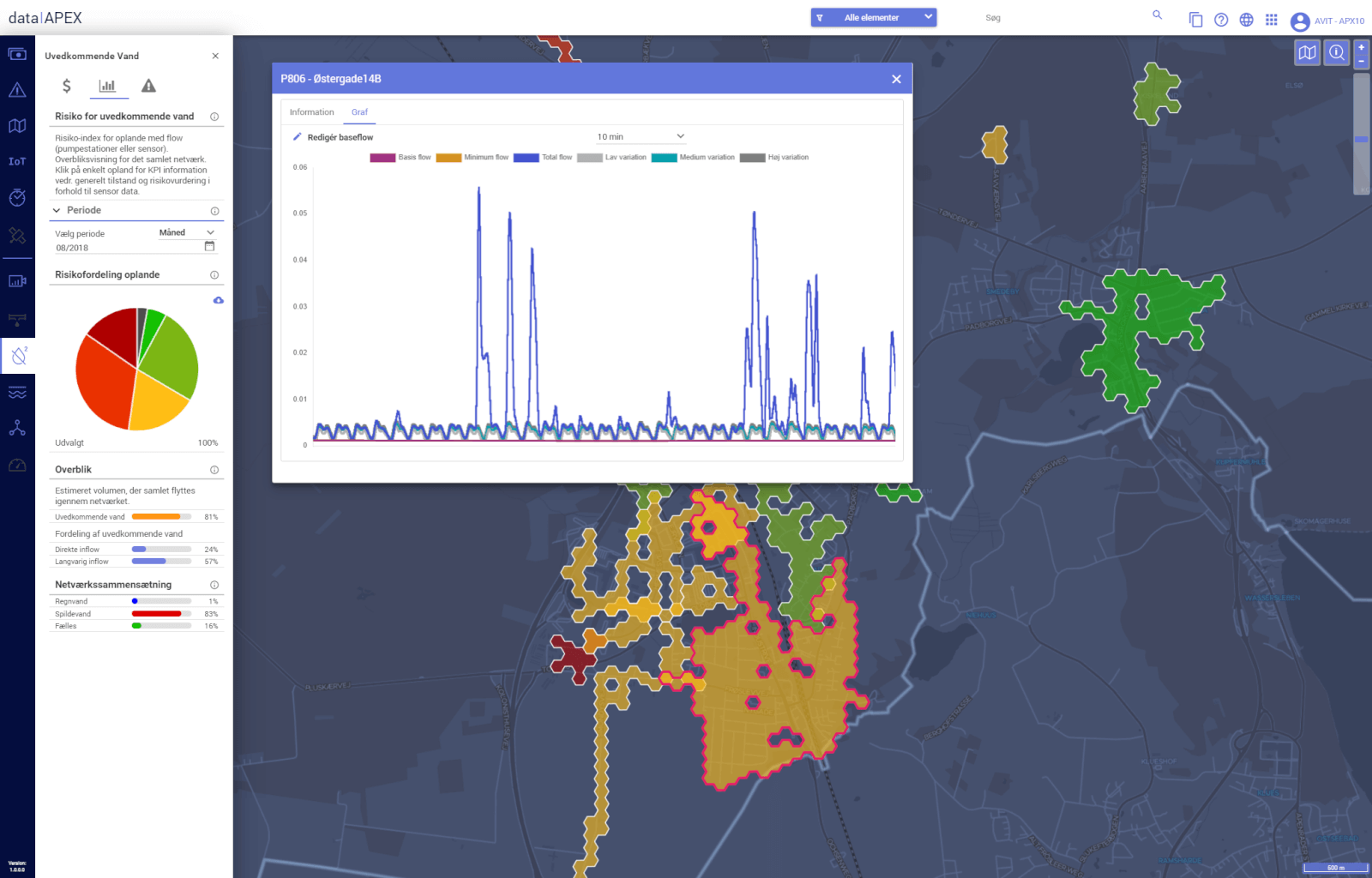 06 – RDII v2 released
We are now ready to introduce our rainfall-derived inflow and infiltration in its second version. See your cost optimzation potential live and based on dynamic data.
Asset Performance Management
Leverage utility asset strategy by the impressive aggregated amount of data available today. Get closer to the best decision as data|APEX provides a dynamic priority based recommendation tool.
Predicting future events in utility assets with data|APEX allows utilities to optimize OPEX and CAPEX levels. Reach new levels of confidence in your investments based on industry specific network predictions.
Risk and criticality of asset failure and poor network conditions are visible to the entire organization through a unique graphical presentation in data|APEX.
"The data|APEX solution provides us with stronger and more dynamic insights for prioritization purposes.
We see the effect being savings in OPEX and CAPEX of minimum 10-15% on an annual basis.
Ultimately delivering water supply and treatment at an overall lower cost."