01 – data|APX®​
Physical infrastructure-based organisations such as utilities are constantly being challenged to maintain and optimise the performance of their infrastructure assets.
data|APX® is a dedicated data-centric software solution optimizing customer decision process by analysing data for asset performance management (APM) and water network challenges. Furthermore, it allows utilities to integrate and share data generated by any IoT device, SCADA system and smart meter – as well as publicly available data sources.
data|APX®
We deal with data driven decisions in a lean, smart and efficient way by combining the strengths of Cloud, SaaS, open-source technology and domain-based analytics with embedded machine learning neural networks and GIS.
We call this data|APX®.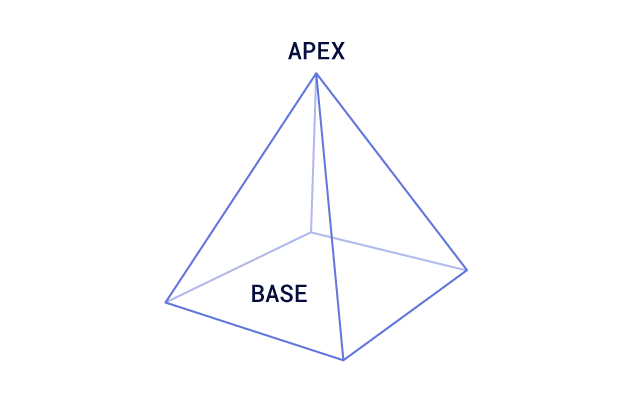 data|APX® is about mastering machine learning and artificial intelligence to train algorithms to identify patterns that can predict potential failures and conditions. It is founded on domain expertise gained from working in utilities with asset management software and technical consultancy for several decades.
We are highly experienced with GIS. This allows us to use network-specific and sensor data to provide segmented predictions and analyses that understand not only consumer behaviour and impact, but also network criticality.
We integrate network effects into our algorithms and predictions by analysing data from a large number of utilities – we call this data-driven industry best practice.
Key possibilities:
Reduce unplanned breakdowns by integrating domain-specific predicative analysis based on industry network effects and advanced machine learning.
Comprehensive risk analysis including domain-based impact and cost functions for a better overview.
Reliability and high confidence in outcomes based on extensive industry experience and best practice algorithms.
Asset management strategy visualisation and input that optimise performance as a priority of industry variables.
Improvement in the management decision-making process through the collaborative platform.
Easier reporting and dialogue with an intuitive and strong yet simple visual interface.
Plug-and-play SaaS enabling easy deployment with client-specific integrations and minimum consultancy services.
IT costs relating to possible system swaps or workflow changes are reduced by drawing on data from legacy systems and being an open platform.
Clients are given up-to-date insights using dynamic data sourcing.
data|APEX takes you to a new level of asset understanding.
Asset Strategy
Utilities are facing ageing infrastructures and workforces, the capital to invest in new equipment is politically regulated and the industry has a continuing focus on efficiency.
The key to creating the right asset strategy is new ways and means of optimising decision-making to improve performance, reduce costs and minimise risks.
Through priority-based recommendation management, our solution brings together relevant data and utilities best practices to create industry-specific analyses, leading to better and more informed decision making.
Asset Performance Management
Asset Performance Management (APM) software is tailored to meet the requirements of increasing climate and environmental risks, regulatory compliance demands, and the need for more efficient operational and maintenance cost structures, as well as the challenges of adapting new technology.
"Asset performance management (APM) encompasses data capture, integration, visualisation and analytics capabilities packaged together for the explicit purpose of improving the reliability and availability of physical assets. APM includes condition monitoring, predictive forecasting and reliability-centred maintenance (RCM) concepts." Gartner, 2017
We believe that dynamic APM solutions are the way forwards.
Predictive Analysis
The core of our platform is deep analytics. By aggregating data, we form the foundation for building our competencies in statistical modelling, leading to machine learning algorithms that integrate neural network analysis.
This enables us to predict unknown and future conditions as well as scenarios for optimised investments in infrastructure.
Risk Analysis
We believe that risk is one of the most significant guidance measures in asset-centric organisations. Through strong network visualisation, we present criticality and impact analyses. We make it possible for clients to forecast future risk.
This insight reduces the risk of failure as well as unforeseen activities, therefore minimising maintenance costs and providing more reliable assets. This ultimately increases the organisation's overall service level.
Water network analysis
Asset strategy work also involves more dedicated focus on specific challenges at hand. Challenges such as the economical and capacity influence of Rainfall-derived inflow and infiltration in the sewage system, how many and where and why overflows occur as well as the risk of hydrogen sulfide in the sewage system.
This is why we continuously develop new modules for analysis and also update existing modules. We always meet current demand and keeps an instant track on industry needs.
Platform for the future
The data|APX® platform enables data to be shred across the organization and as such is primary tool for breaking down the classic data silo and decision paradigm.
We are data source agnostic and enables your data from IoT solutions, SCADA systems, smart meters and much more.
This also makes us a preferred OEM and white label partner to utility industry leaders.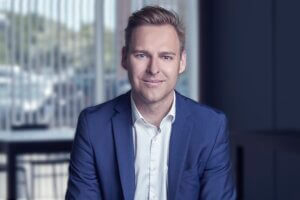 Morten Kristensen
Sales Manager